<![if !vml]>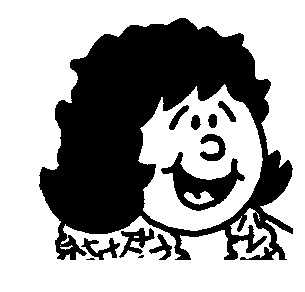 <![endif]>As a child, Bonnie's prized possessions included many of the necessary tools of a serious artist. Pencil crayons, drawing books, assorted pencils and colourful pads of paper were always close at hand. Some of her favorite things to draw were cartoons of ocean life, images of a dog she called "Rex" as well as printing poems and text in microscopic proportions.
Throughout high school and college, Bonnie chose to specialize in drawing, graphic arts and photography. She received numerous awards and a scholarship for her efforts.
In 2000, Bonnie's drawing skills were re-ignited when a friend of hers started up two community newspapers. He was looking for a new feature and encouraged Bonnie to pick up her pen and draw. This was when ComParrot "Spot the Differences" Puzzles first took on life and began challenging newspaper readers.
Today, Bonnie finds herself drawing as much as possible. Sometimes late at night she's tossing around a new idea or putting the final touches on the next puzzle. Bonnie is truly in her element with pen in hand bringing life to a blank piece of paper. She gets a thrill out of figuring out which differences to make in the puzzles and an even bigger thrill watching a reader look for them.
You can expect to see a snippet of Bonnie (B.J.) Malcolm's personal experiences in her whimsical ComParrot Puzzles and you can be sure that she enjoys sharing them with readers of all ages.